Expert Team
Our Research & Development team has decades of combined polymer engineering experience, and they excel in collaborative product design for the toughest applications.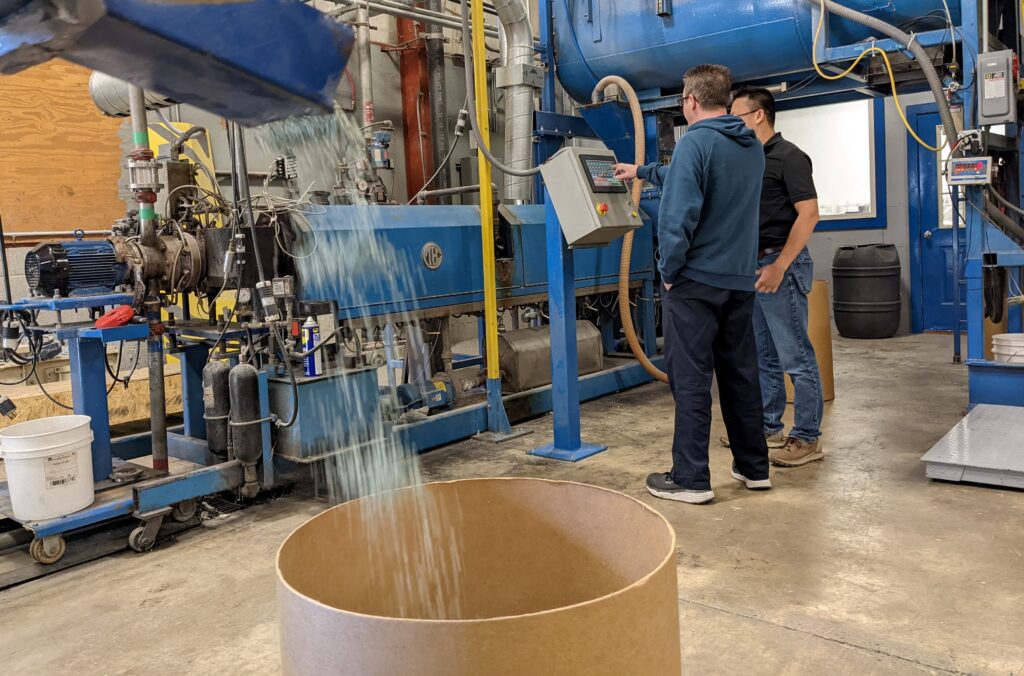 Development Lab
Dedicated Research & Development equipment, including a pilot scale compounding line, blown film line and injection molding machine, lets us produce samples, gain feedback, and iterate quickly during the development process.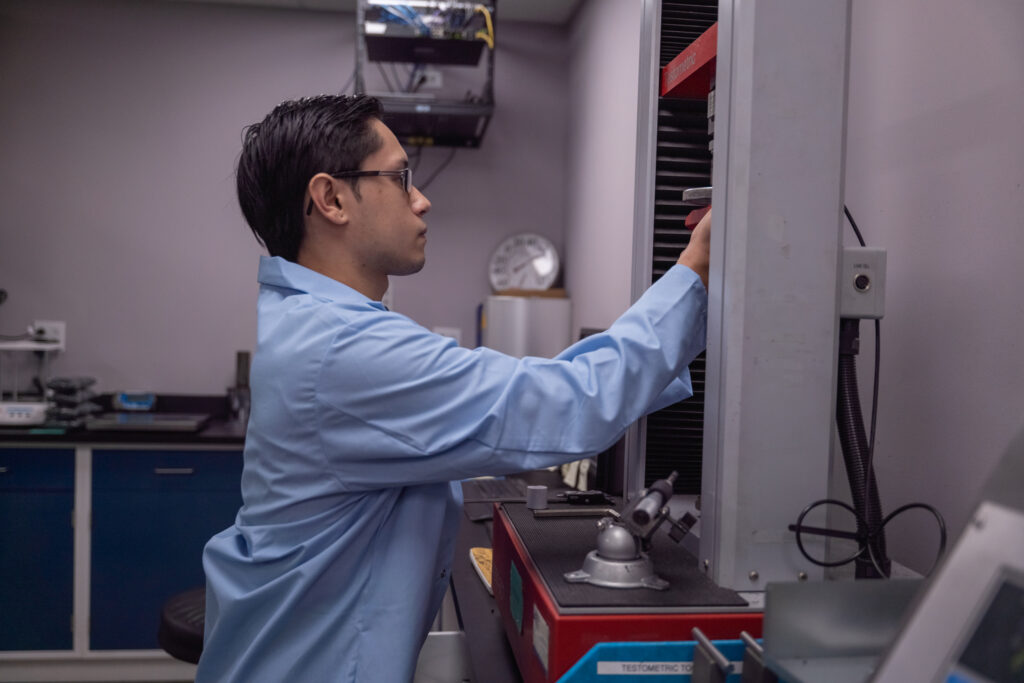 Materials Analysis
A full complement of material testing capabilities let us analyze materials, track development progress, and ensure that we are sending material that matches the customer's expectation.
Our Development Process
We supply many of our customers with standard products that have been modified to meet their specific application requirements. Every relationship begins with the same process.
Step 1
Listen
We collaborate with you to fully understand the requirements of your specific application.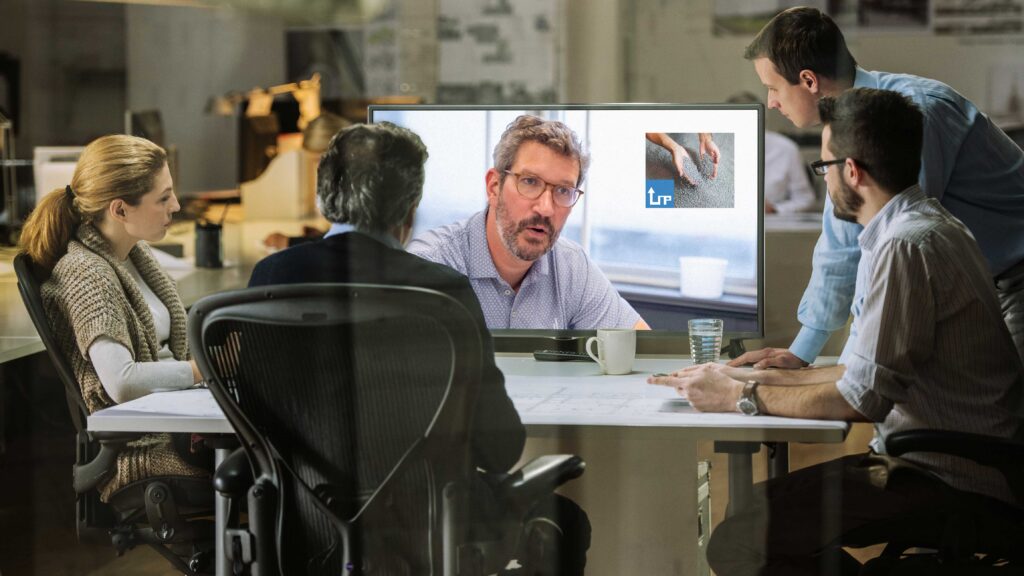 Step 2
Develop
With a complete understanding of your needs, we can develop, produce and sample a compound with your physical demands and cost structure in mind.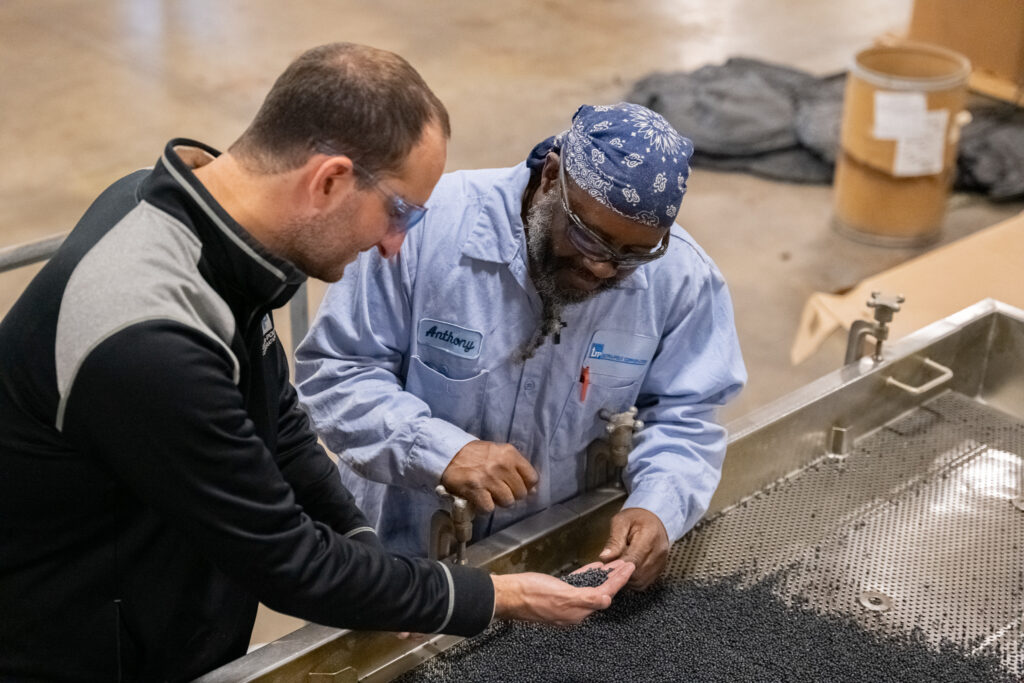 Step 3
Test
We test sample products to ensure they meet your specs and report findings along the way.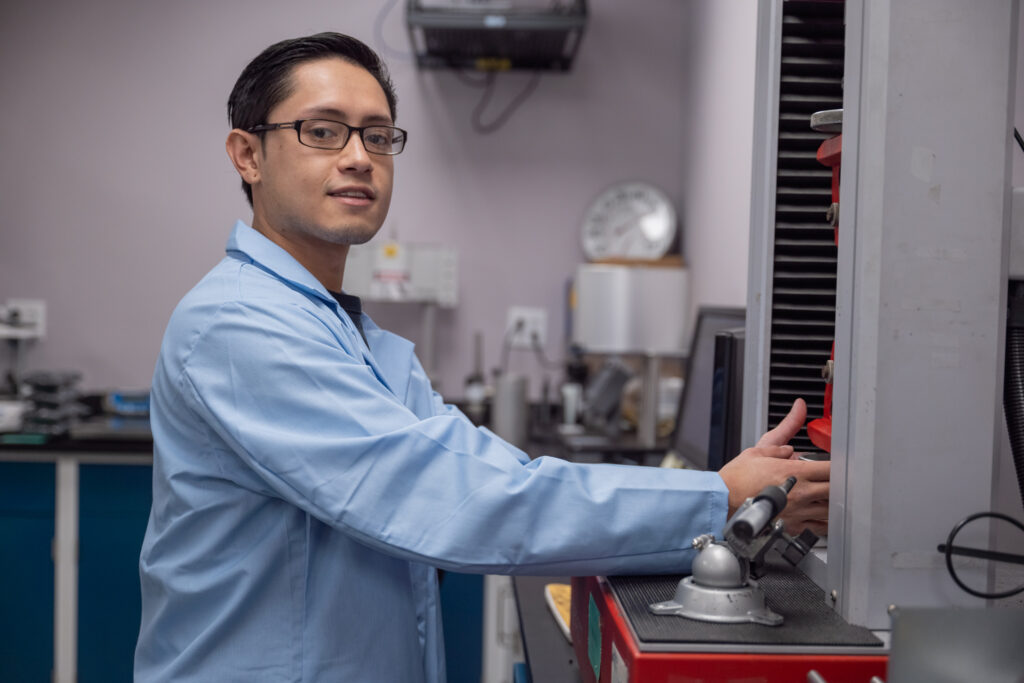 Step 4
Feedback
Development is often an iterative process. After you test the material, we take your feedback to tweak the compound and resample, and we can do so quickly using our R&D extrusion line.
Step 5
Ramp Up
After engineering, production, and purchasing are aligned, we will then move into larger scale production trials.  These often include samples anywhere from a few hundred pounds, to a single truckload, depending on our customer's requirement.
Step 6
Full Scale
After final approval is given, Ultra-Poly creates and commits to the specification, and can supply up to several loads per week.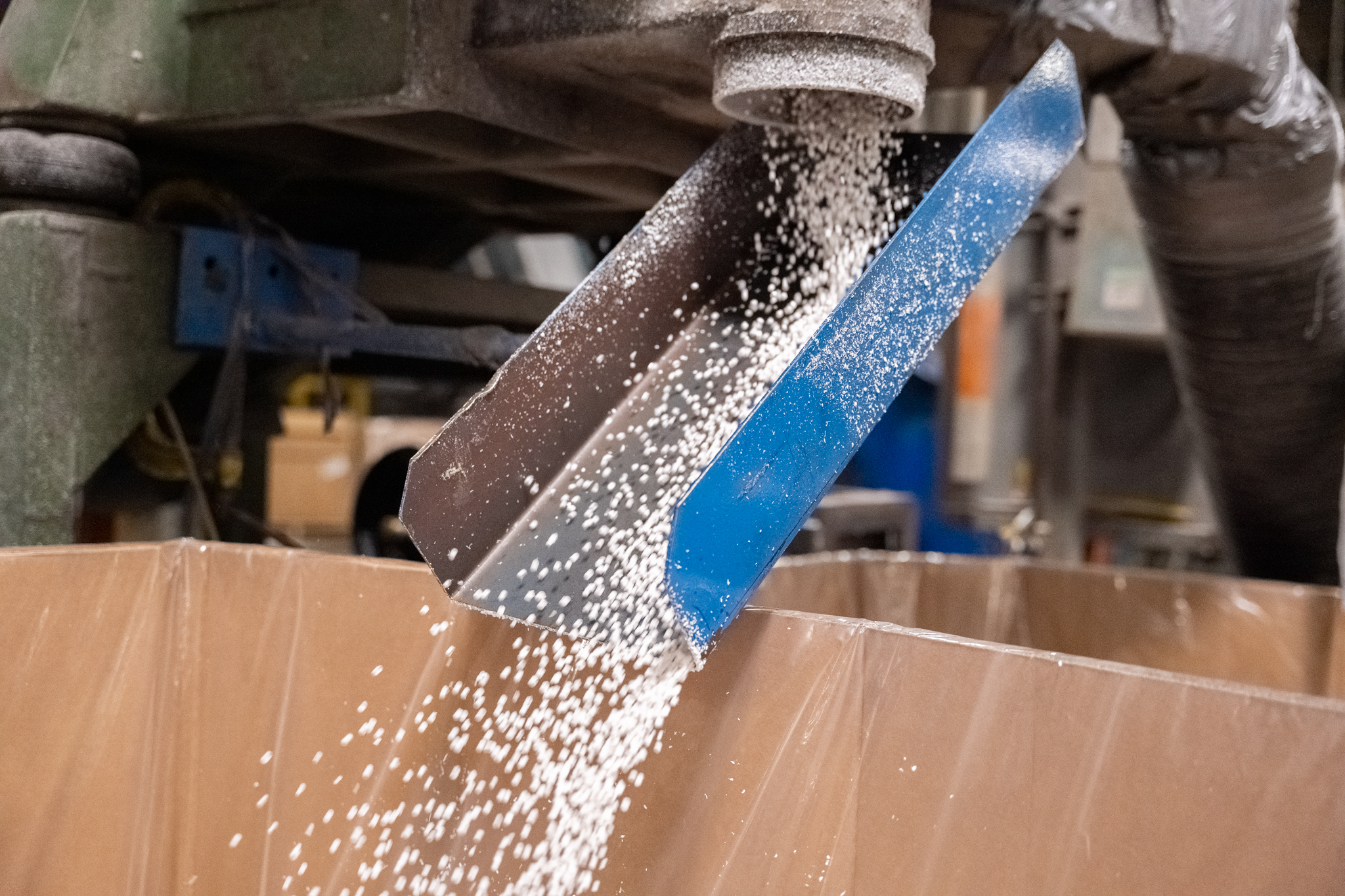 Step 7
Iteration
We seek feedback and refine the product as necessary moving forward. This can include adding or modifying specs, adding color options, or changing packaging or delivery method.
Case Studies
We supply multiple customers each month with millions of pounds of material customized specifically for them. Each product was designed to meet unique physical, volume, cost requirements using the same process. Two noteworthy projects highlight the challenges we can meet.
---
Demanding, high value material handling application
Challenge
Produce a PP compound that delivers a specific combination of rigidity and toughness.
Approach
Leverage understanding of flex/izod interdependencies to identify the optimal blend.
Results
UP889-NBPPBLK-HF [link to data sheet]- 100% recycled compound with 160,000 psi flexural modulus and 10-14 ft-lb. Izod impact strength. A recycled compound with post consumer content and specs unavailable anywhere else in the marketplace.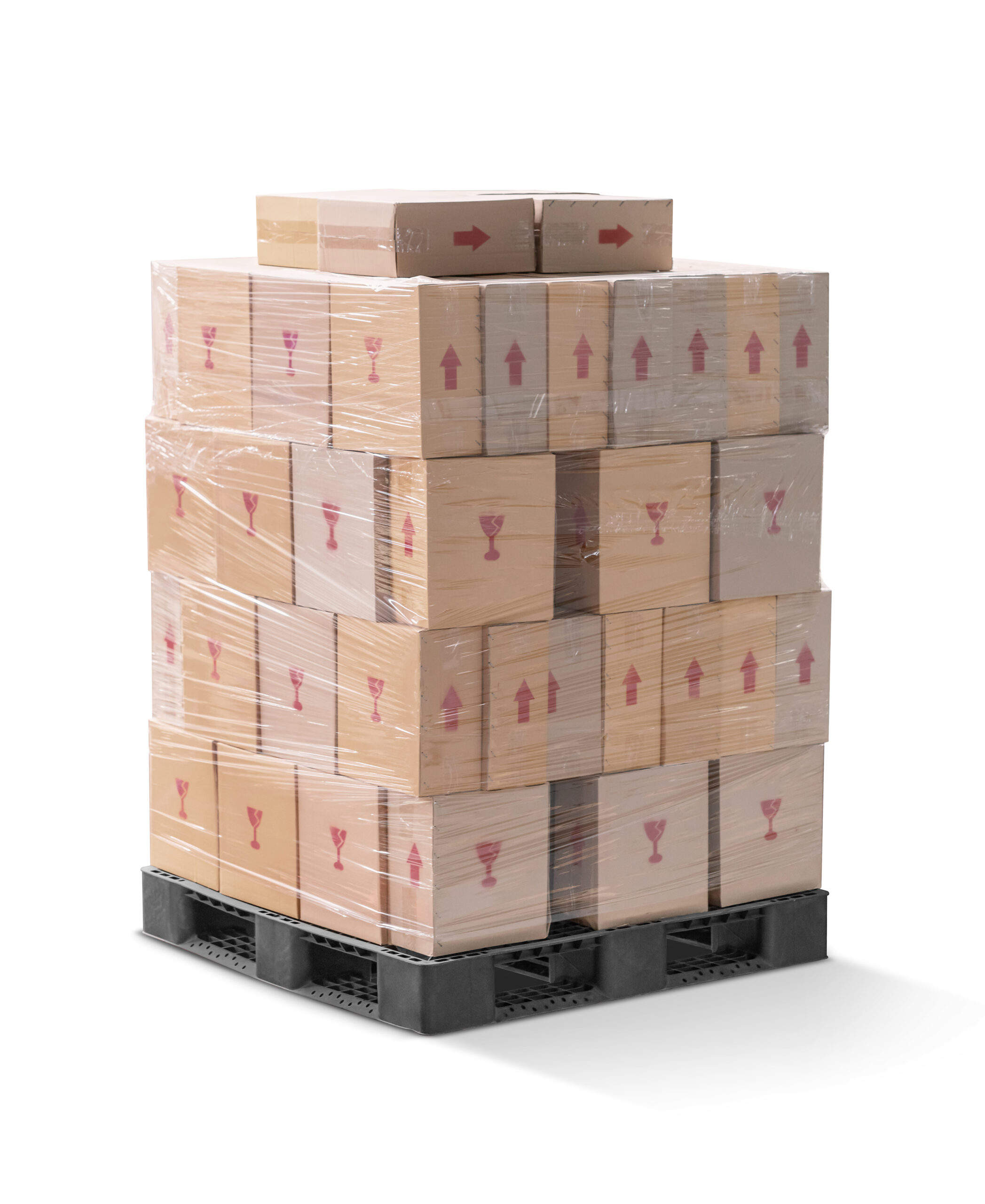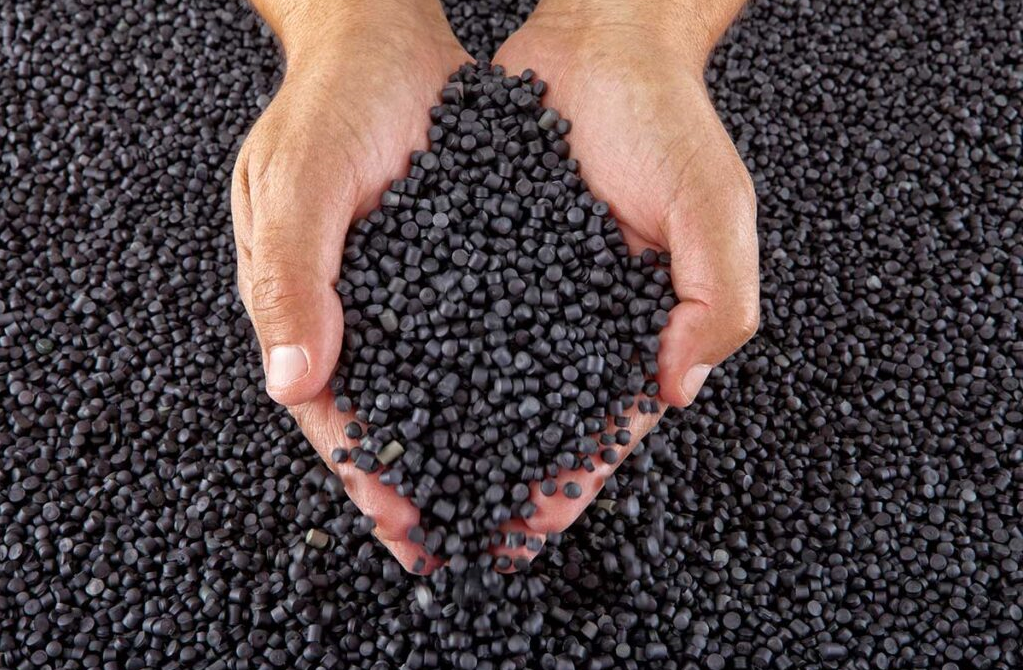 ---
Pre-colored, thin walled, high flow injection molding application
Challenge
Produce a pre-colored, 65 melt index PP compound optimized for storage bins.
Approach
Combine reactive compounding techniques and impact modification.
Results
UP6589-COPPDKBL [link to data sheet]- 65 melt index PP compound made in custom blue color, a cost competitive, high volume pre-colored alternative to virgin resin.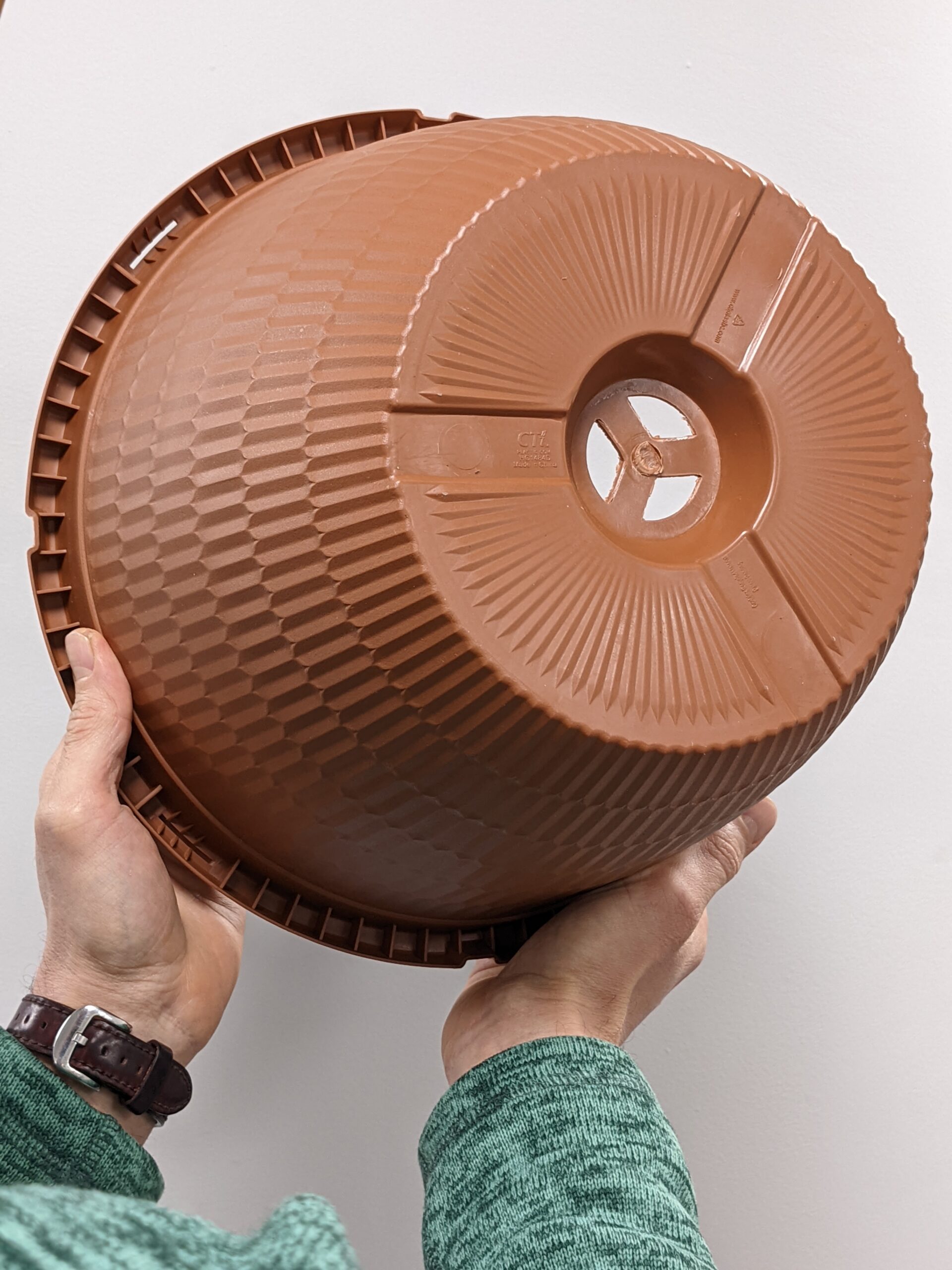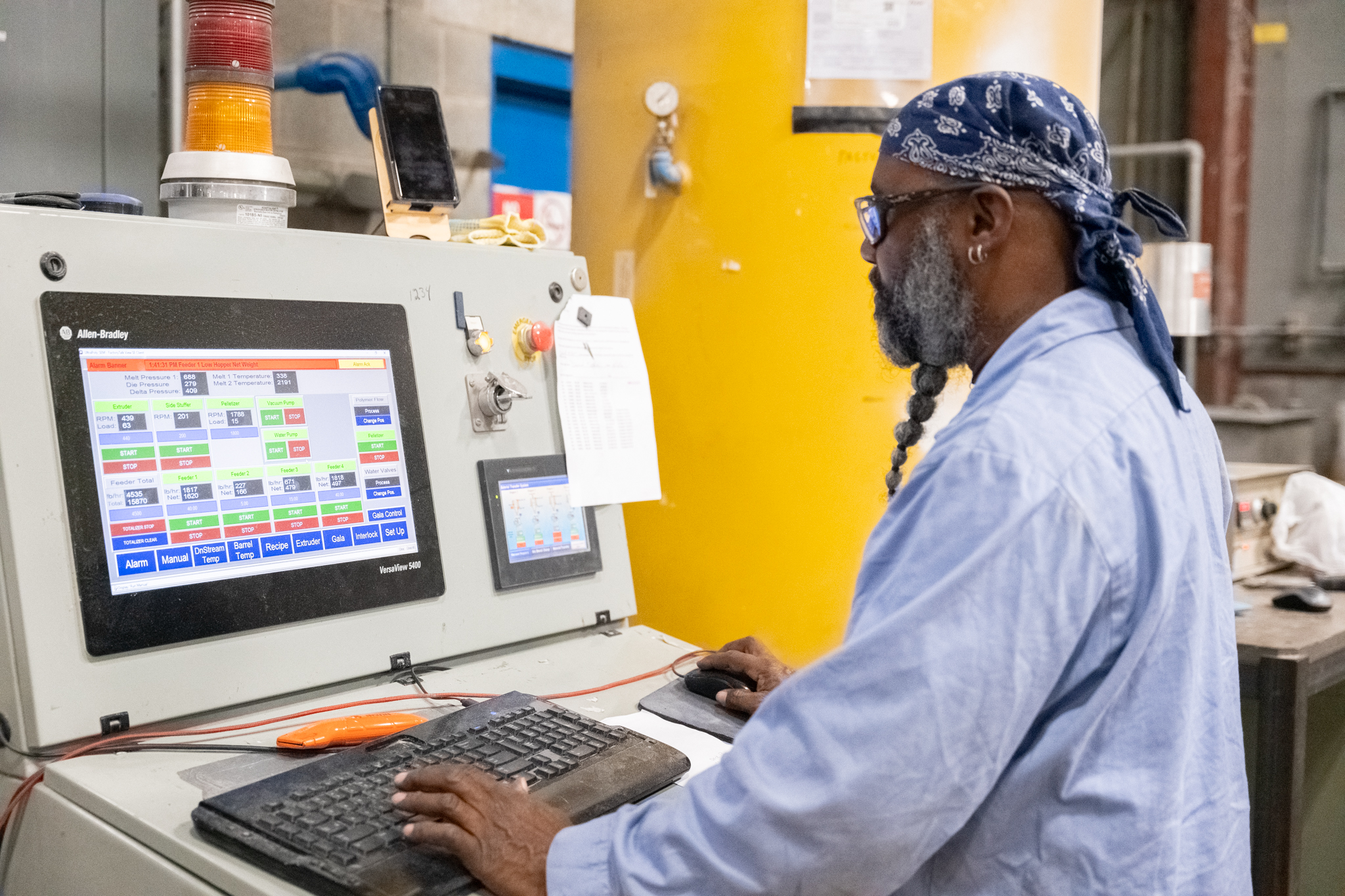 Average number of samples sent each year
Percentage of samples commercialized
Injection molding machines
Services
Ultra-Poly has developed a track record for working closely with its customers to help them reduce cost and increase efficiencies by developing customized programs that meet their specific needs.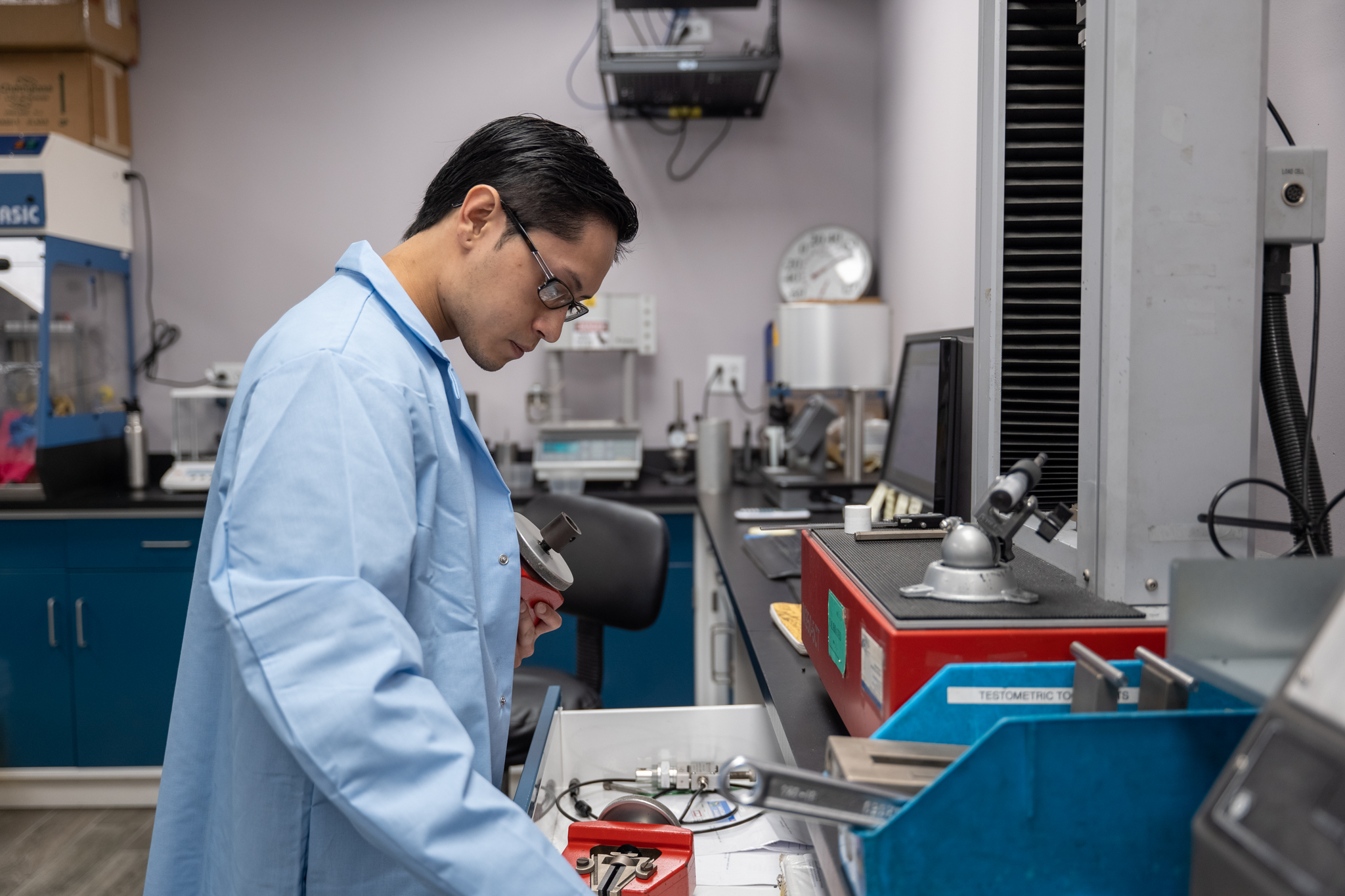 We develop custom compounds for our customers. We ensure the exact material for your business needs through our development lab and scientists along with a world class facility, logistics, and engineering team.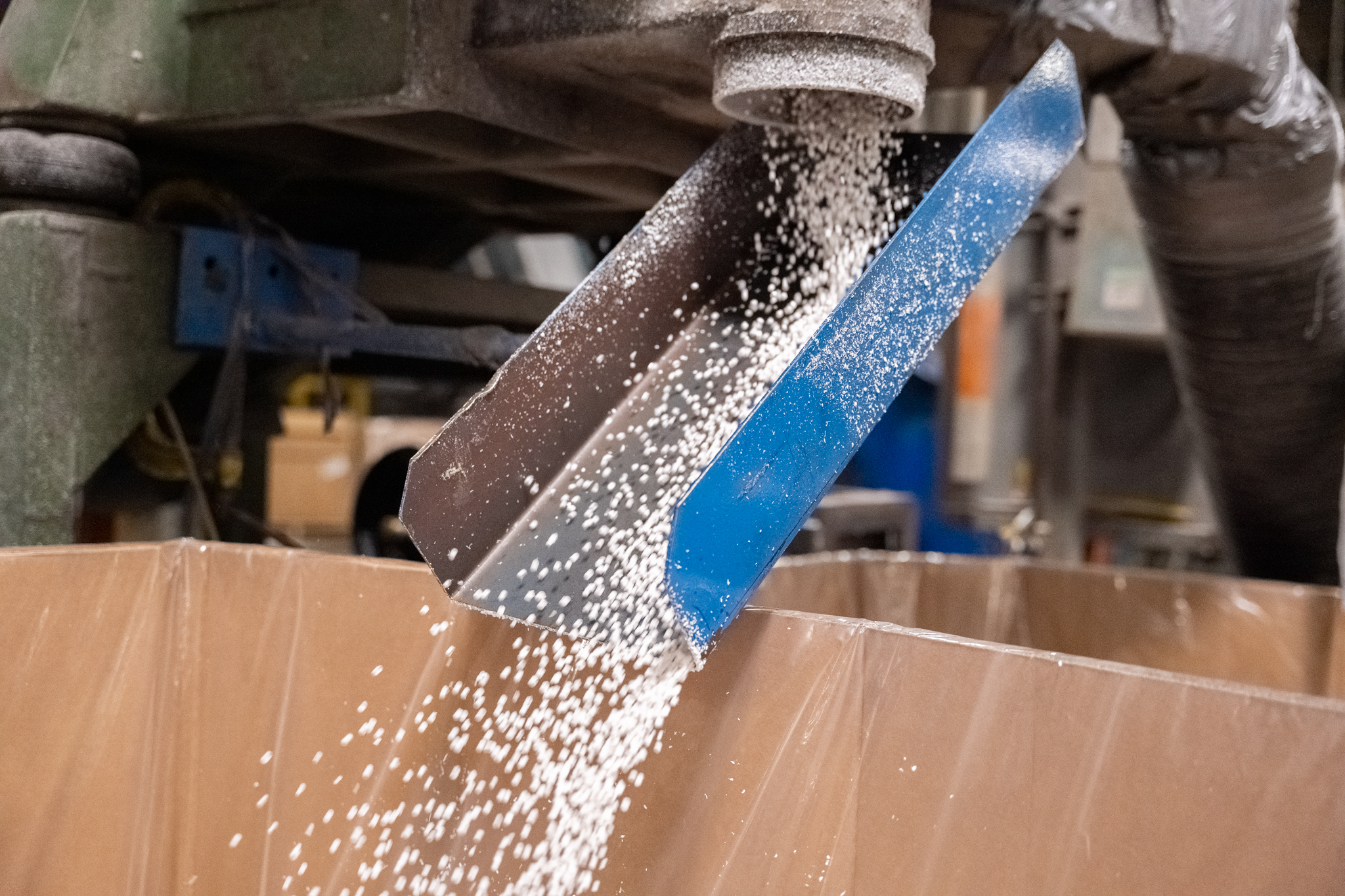 With toll processing, Ultra-Poly takes plant scrap and turns it into high quality pellets that can we put back into your processes. Owning our own fleet of trucks allows us to get products and materials where it needs to be for customers.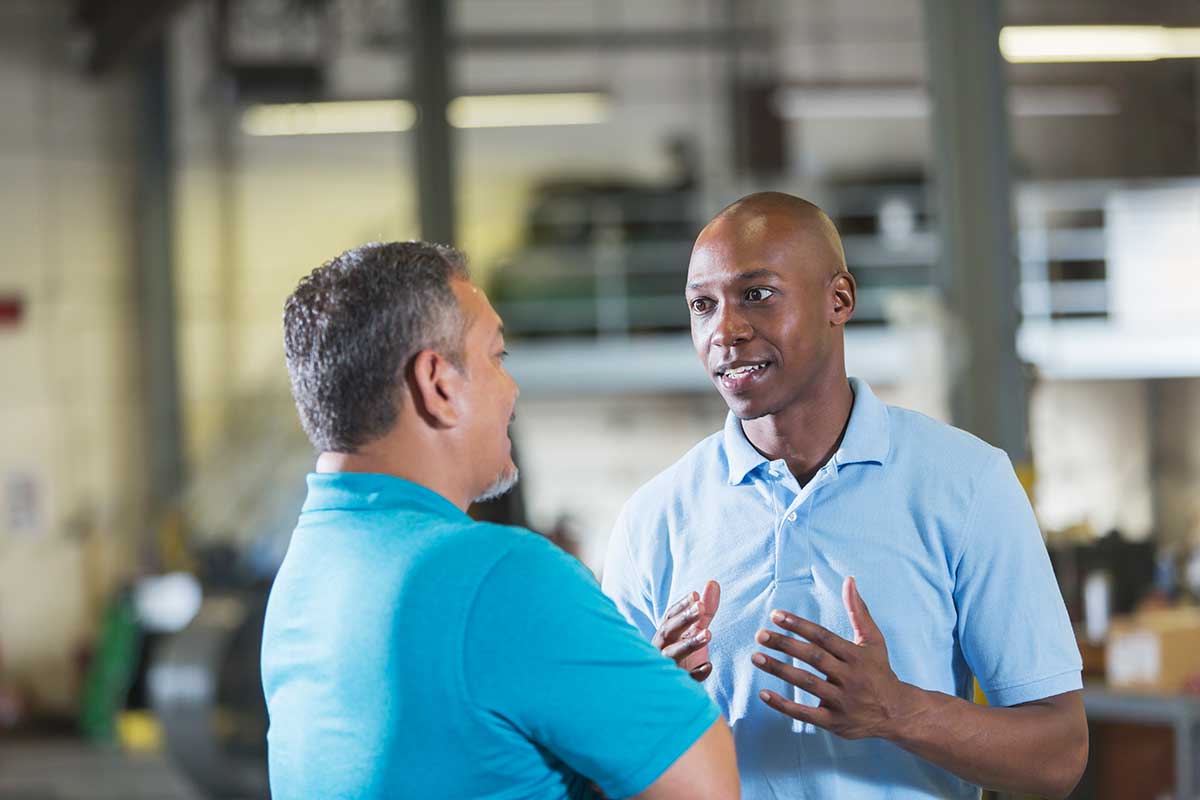 Our clients do not have to worry about capital investments to implement Ultra-Poly embedded toll processing activities. We help businesses in the plastics industry by improving efficiencies, lowering costs, while elevating a business from having to manage reclaim lines.
Unique raw material needs?
Whether you need standard recycled resin, PCR, or FDA material, our team is ready to work with you to find the best recycled resin for your application.